Outdoor Playground Equipment
Code: HP-O1505 Size(CM):1180x1050x380 Size(FT):38.7x34.4x12.5 Price(FOB):5680
Children park Outdoor playground equipment on different theme for kids.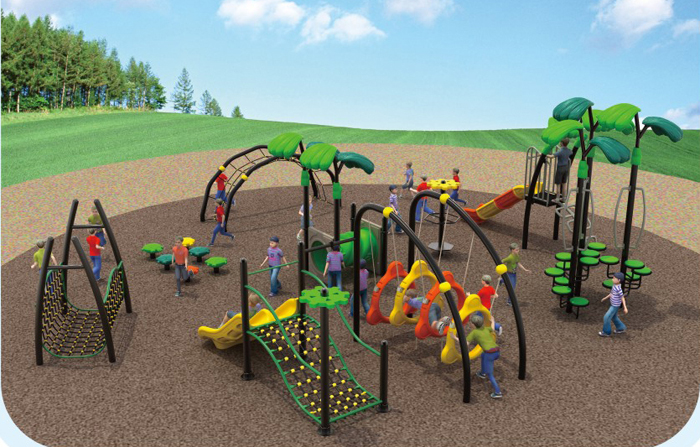 Thanks for visit Angel playground

Product: outdoor-playground-equipment-malaysia-O1505

Specification: 1180x1050x380

Material

Post

a)Diameter: 114 mm. thickness:2 mm

b)Material: -Standard steel/Galvanized steel.

Deck

Material: steel plate only /covered with PVC

Platform specification: 1150x1150mm, thickness 2mm.

Packing

Metal parts

wrapped by cotton wool and PP film

Plastic parts

wrapped by bubble film and PP film.

Characteristics

User age

5-15 years old

Children capacity

10-20 children

Usage

Using in family,kindergarten,primary school,beach,parks,kids play center,residential play area and any other outdoor places.

Features

Nice color and safe,various designs can be made according to playground size

Advantages

Anti-UV,anti-fade,anti-crack,nontoxic

Environment protection

Components

Plastic slide tube, plastic long slide,twin slide, climbing,steps,animal etc

Certificate

ISO9001 ,CE ,TUV ,EN1176

Remark

We can design according to your place;

Best service and price offered for your reference.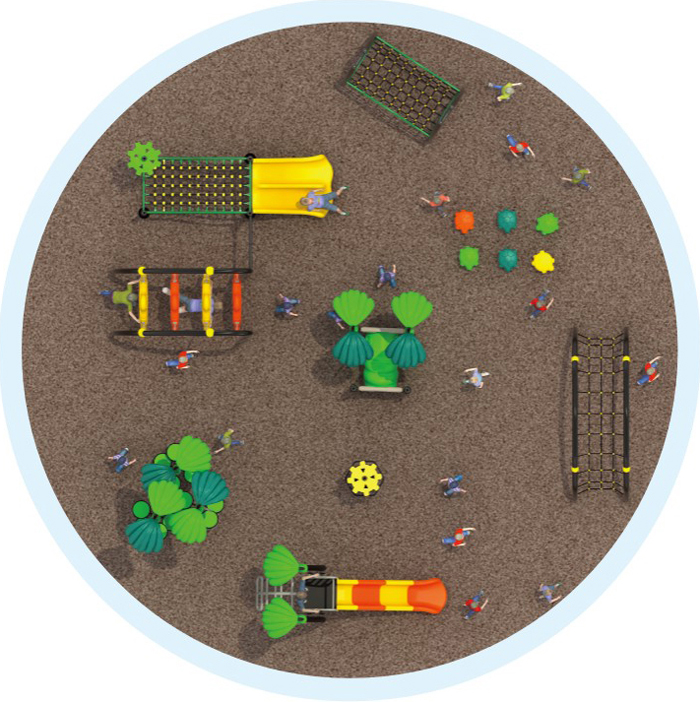 How To Make Our Kids Safety- Outdoor Playground
In the world, many children died by the bad guy in everyday. And the baby's safe is a very important things for every parents. Every parent all want to protect their kids, today we will make a way for how to make kids safety.
With the pressures of the society, lots of people become crazy and even kill somebody. And the kids have no power to take care of themselves. As we all know, children like to play outside on weekends. On the weekend, there are many people all like take their kids out to play, so the street and places of entertainment will be heavy crowed. So protect kids will become more difficult. And even let kids have dangerous.
If you build a funny playground for your kids, I think the problem will be all solved. Set up a outdoor playground in your yard. On weekends the children can invite their friends into the playground to have a fun time. And parents also can solve the problems that don't have enough time to stay with their children.
I think most of parents all like to let their kids stay at home. Because they think home will be the most safety places except schools, children can go to school every day. So I think parents will make another safety place that kids all like to go. In my mind, children all like play on big playgrounds. Toys are no longer to attract kids, because in the children's mind they like to play with friends. Because parents don't have much time to accompany with them. Without the parent's accompany they will be lonely. By the way, children need to make friends, because sometimes when they stay alone they can call their friends to accompany them. Meeting friends will make the friendship become more deeply. The playground will be a nice place that the kids and their friends to go. So set up a small and funny outdoor playground can give your kids happiness and don't let them go out.
A outdoor playground can let your children leave from the bad guy. And the kids playground can protect your kids safe. Keep the children safety will not be a difficult thing. We will never worry about kids safe. Children will grow up happily and safety.
Now are you still worried about how to make kids safety? That is no difficult, because we already make a way to help you. Set up an outdoor playground in your home, and then kids will be willing to stay at home. Because the place can give them happy, so they will never want to go out. Finally the kids will leave from the dangerous, and they will be more safety.