playgrounds for sale
Code:161013 Size(CM):1100x500+900x240 Size(FT):36.1x16.4+29.5x7.9 Price(FOB):14100
Ocean theme is one of the most welcome theme for indoor playgrounds, this design in bright color, we have EVA mat in same theme. If put of the Ocean projecting flooring games inside will make the place fantastic. the wave will look so real, it is movable imitate the real ocean. For this you can check video by click about us.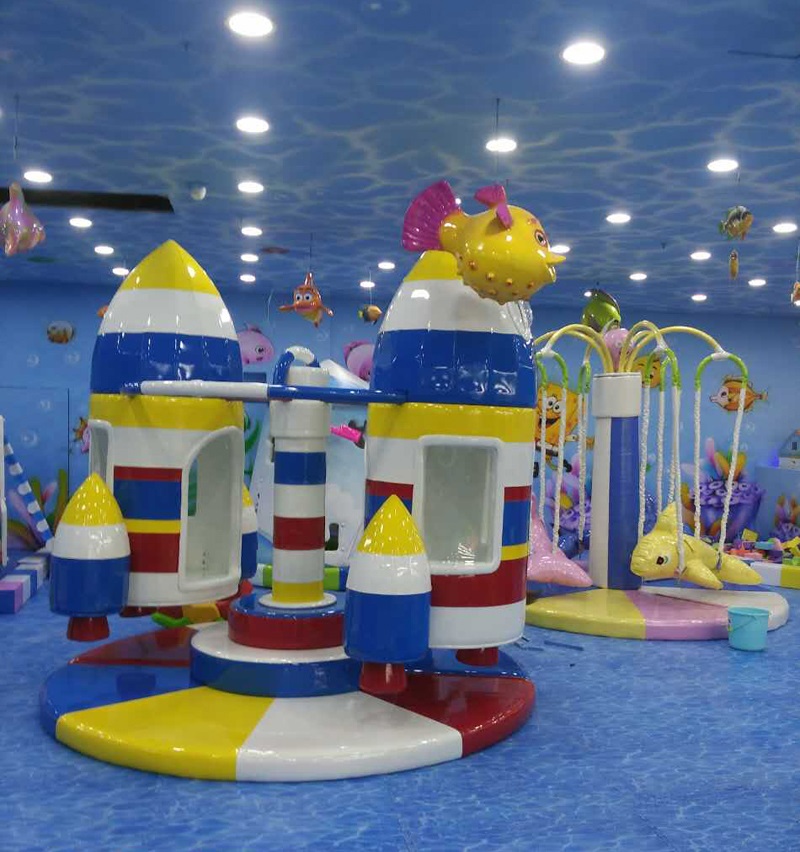 Brand: Angel Playground - Indoor playground equipment
Product: playgrounds-for-sale-161013
Dimension (cm): 1100x500+900x240
Components: Ball pool with Balls, Single slide, Double Slide, Fiber glass slide, transparent tube, tube tunnel, Jumping trampoline, PVC Foam, Revolving Tunnel, Bouncer, Seesaw, Clown Rocker, Number Block, Fun & Learn Interactive Panels, Observation tower, Waterbed, Themed Decoration Panel, Magic Mirror, safety mat and much more.
Capacity: depend on the specification.
Age for: 3-12 years
Leading time: 15 days after receiving the deposit.
Installation: We can send our technicians for supervision or have 3D installation diagram
Remark: Customized design.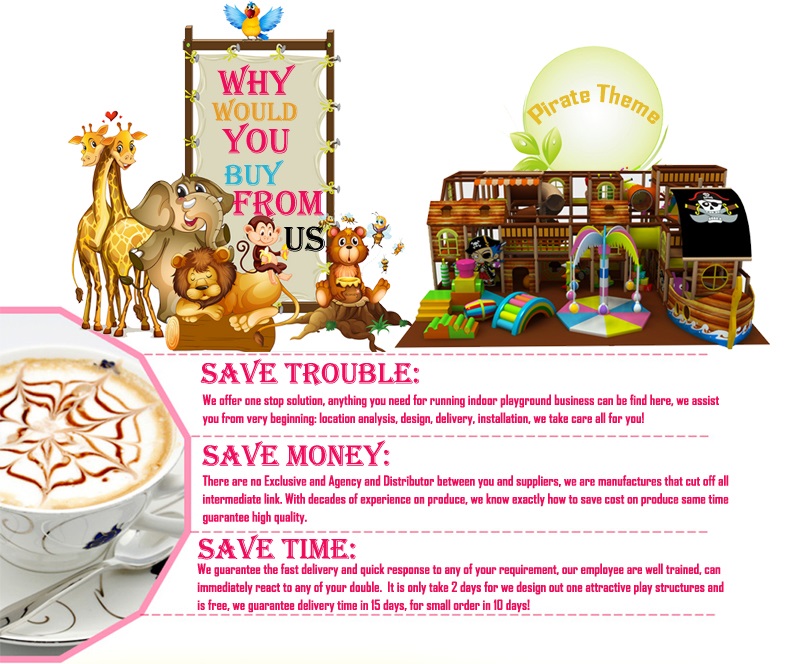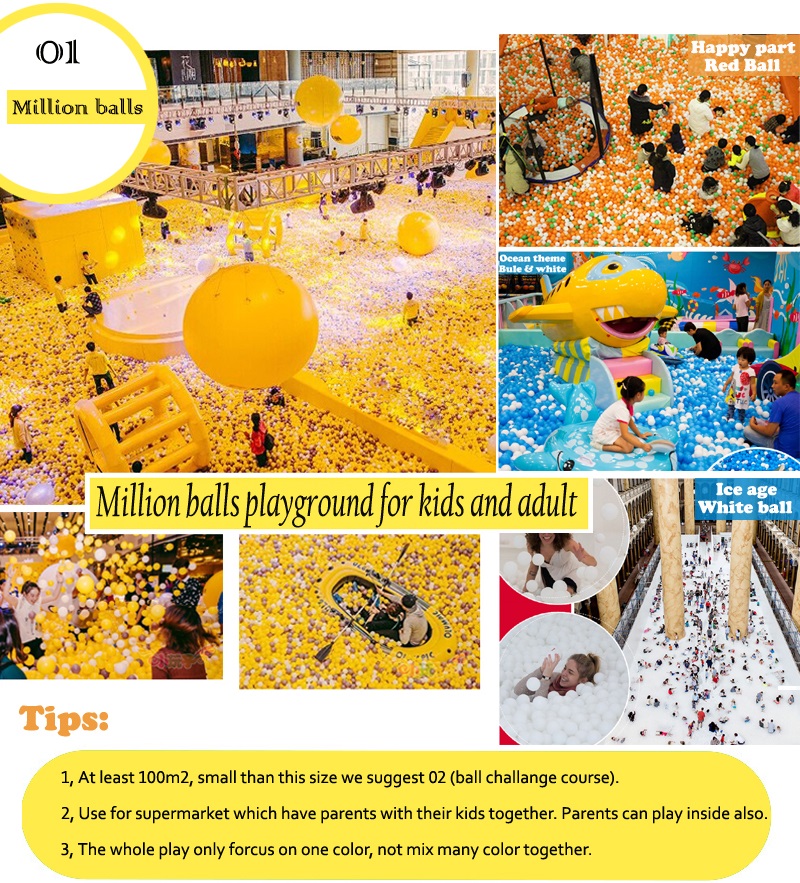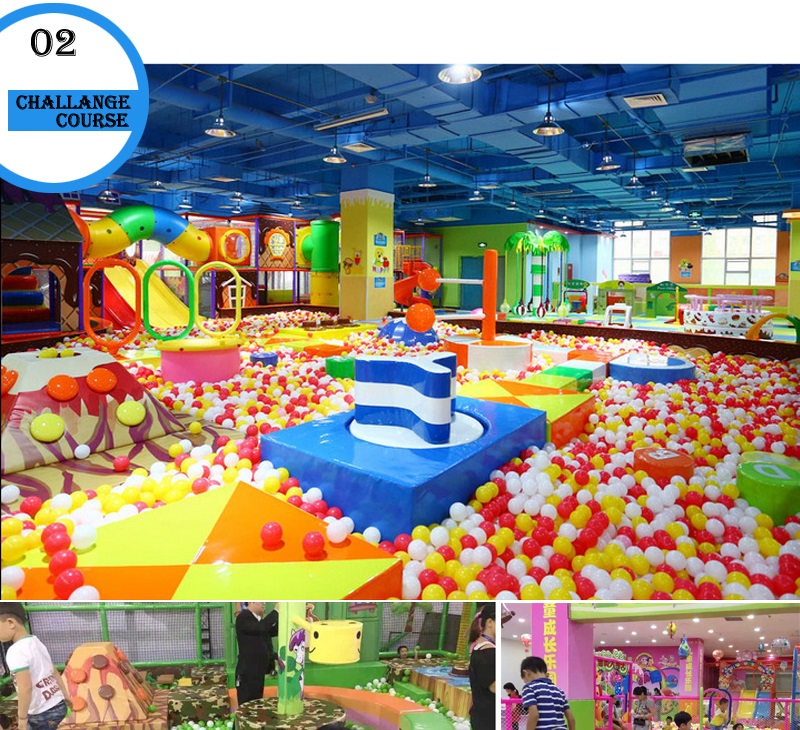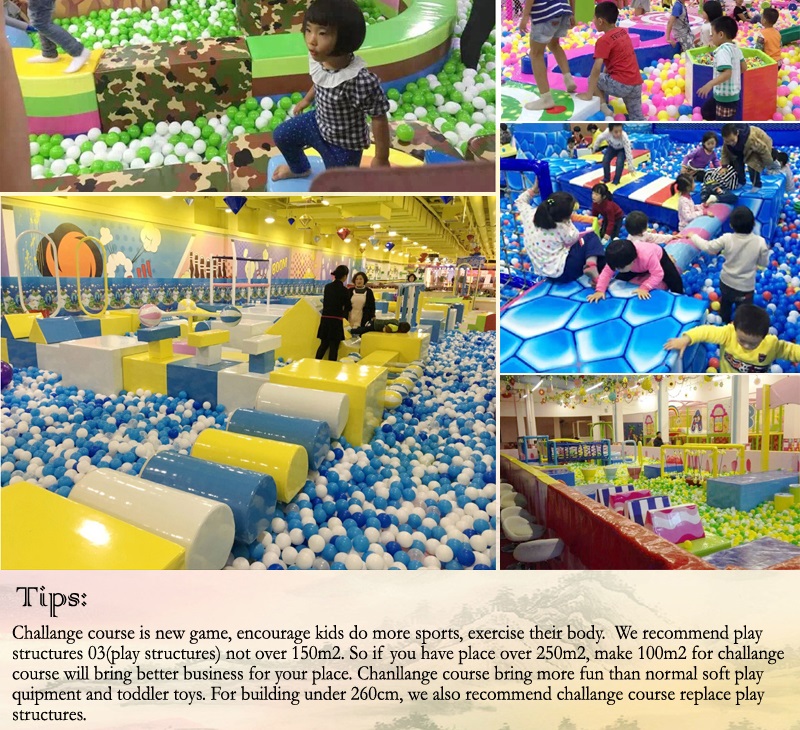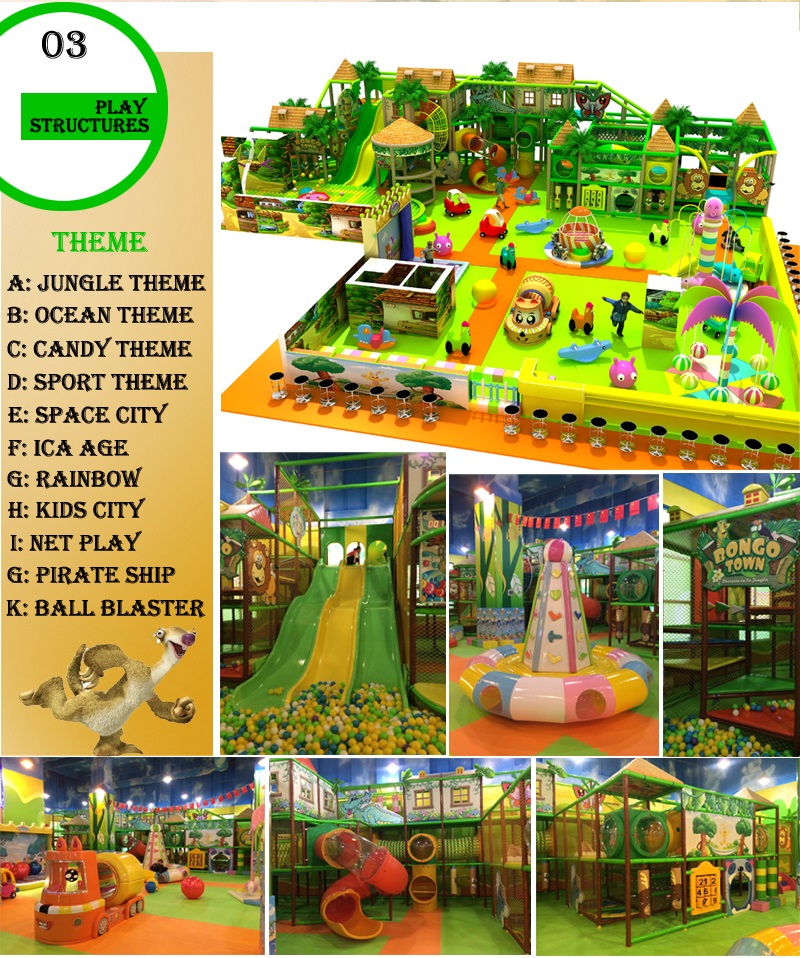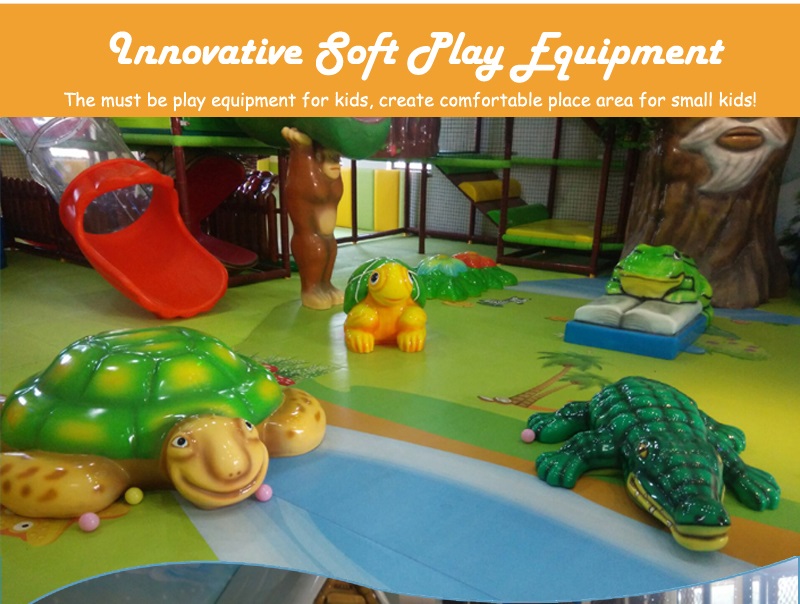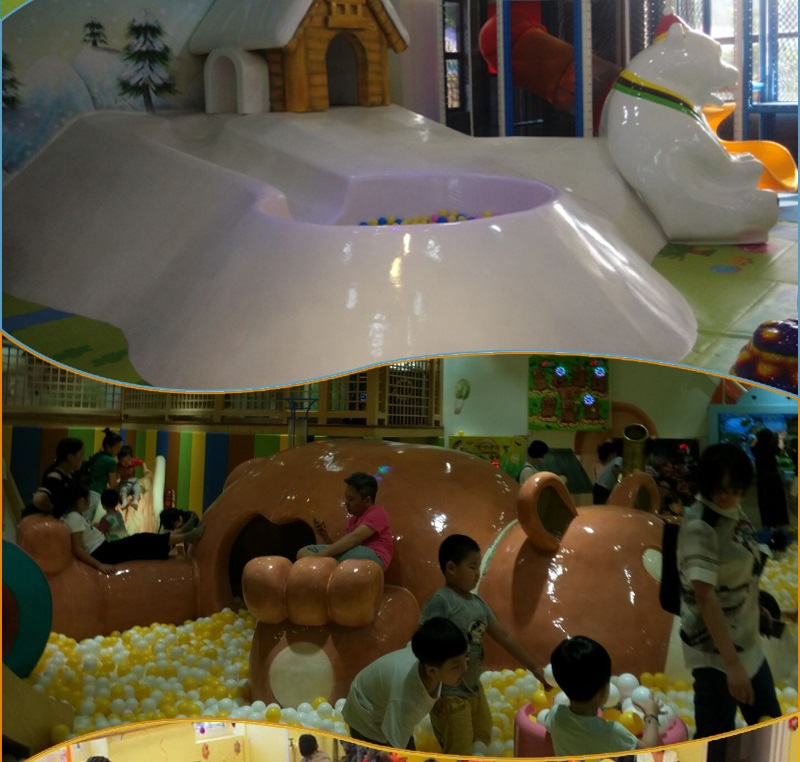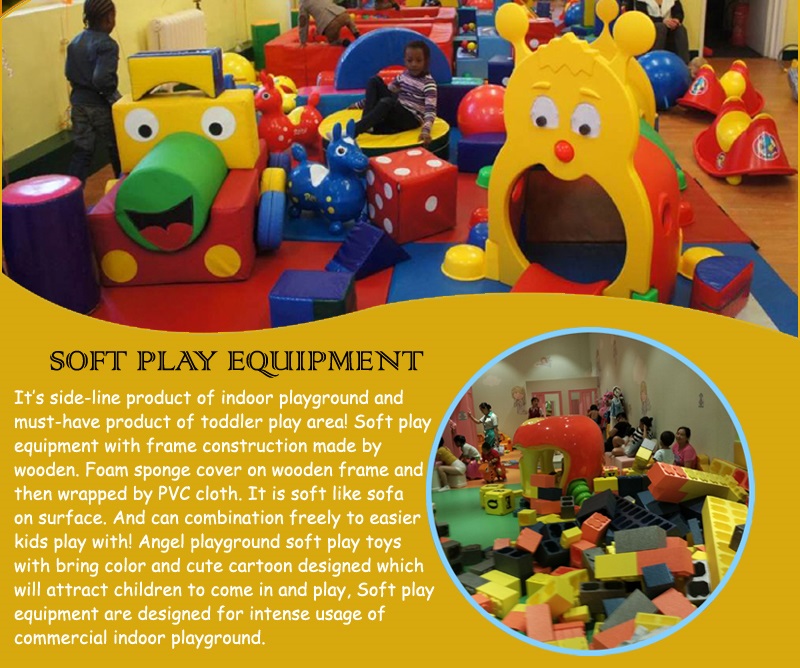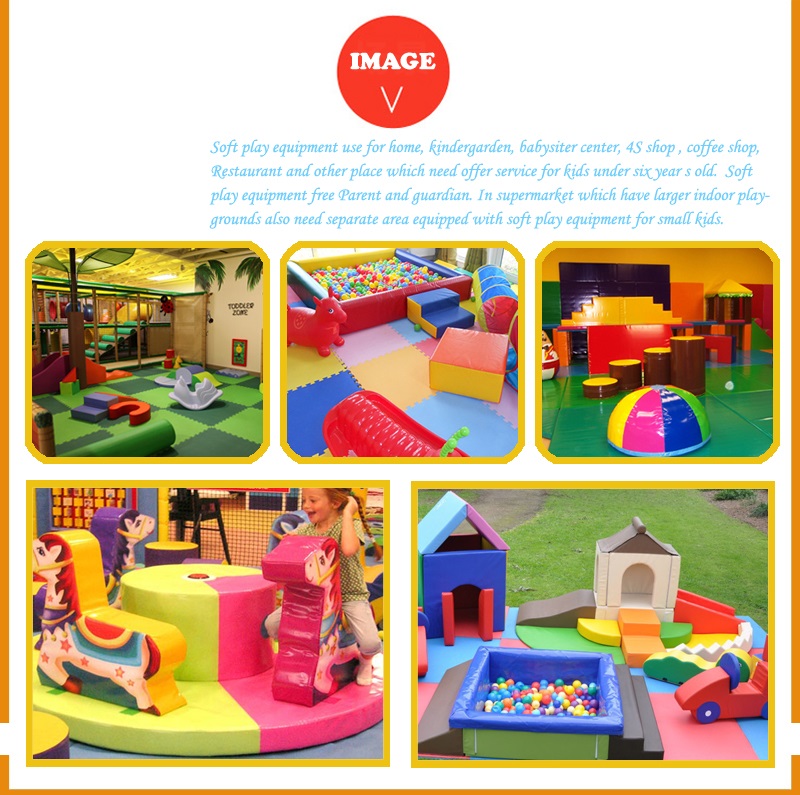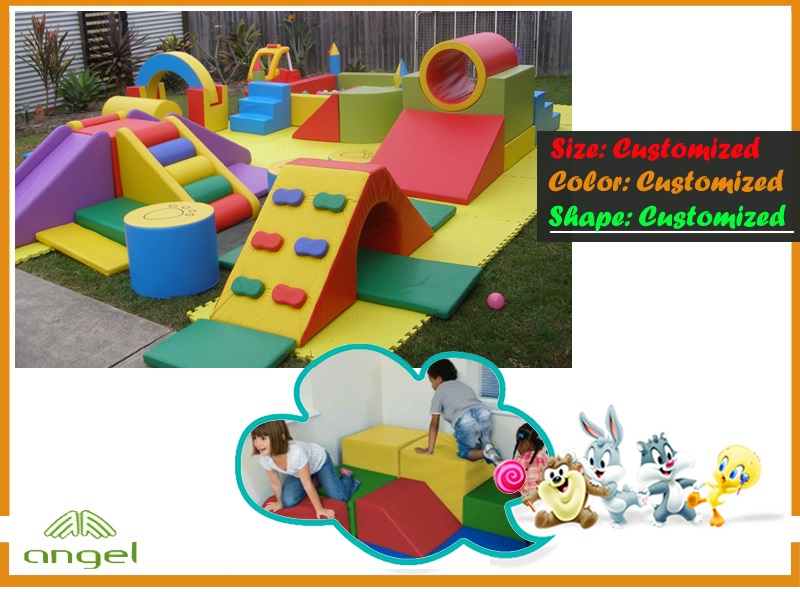 Happiness In The Indoor playgrounds is The Intangible Assets
Indoor playgrounds, broadly defined as a special area for kids playing game, has developed fast in recent years. The spread of the play equipment bring laughter to every corner of the world as long as there are kids playing. It has been awarded by more and more parents that a happy and burdensome childhood is of the most importance to the growth of children's life. As a result of the changing attitude, indoor playgrounds have now developed into a play of high standard which enables kids to have better and more comfortable time there. In a work, indoor jungle gym brought more happiness to children's life which can be stored intangible assets for the whole life.
The benefits of the indoor playgrounds of today, slides, ball pits, are particularly ambiguous. Although equipment in kid play center differs from one to another, they share the same function of shaping children's body as well as exercise for better health. Children live in cities have little access to play outside for sake of their safety. They get sick often because they don't have a strong body to fight against the disease. It is true that parents feed them with food full of energy and nutrition, but it is not enough to build up a robust body. So things they need urgently are no doubt exercises.
Many people, included myself, are inclined to make the kids enjoy their weekend in the indoor jungle gym for fun and relax. Here are a variety of activities that will attract their interests. As kids who are interested in everything in the outside world, it's a necessary to give them a happy childhood instead of getting them fetter in their houses.
As I try to unreal which I believe about the relative merits of indoor play structure, I think it is instructive to remember that the happiness is for the whole family, but not just only your kids. If you are parents who are so busy that you can't stay with your kids, then I guess you may be have a bad relationship with your kids, for you will leave the with the impression that they are left behind and they can't feel your kinship and love. Therefore, I think your need to go to indoor play jungle gym be build up better relationship with each other.
Indoor playgrounds in my life as a little girl was something I have never heard about. Sometimes I would adore the kid who can enjoy their weekends in the kids playground. But what I'm sure about is that the happiness we get in the childhood is the same.