Million balls
Code:160717 Size(CM):2000x2400x500 Size(FT):78.7x65.6x16.4 Price(FOB):36,800
This indoor playground equipment get very welcome on market recently, Even inside do not have have much play events as indoor play structures, but kids can move, chasing freely, the ball pit are so big with hundreds thousand balls inside, have one huge slide from height 4 meter or 5 meter. have some bouncer, trampoline, roller balls inside, these inflatable create more activity for kids.
Check below video for more!
Brand: Angel Playground - Indoor playground equipment
Product: indoor-playground-equipment-million-balls-
Dimension (cm): 2000x2400x500
Capacity: depend on the specification.
Age for: 3-12 years
Leading time: 15 days after receiving the deposit.
Installation: We can send our technicians for supervision or have 3D installation diagram
Remark: Customized design.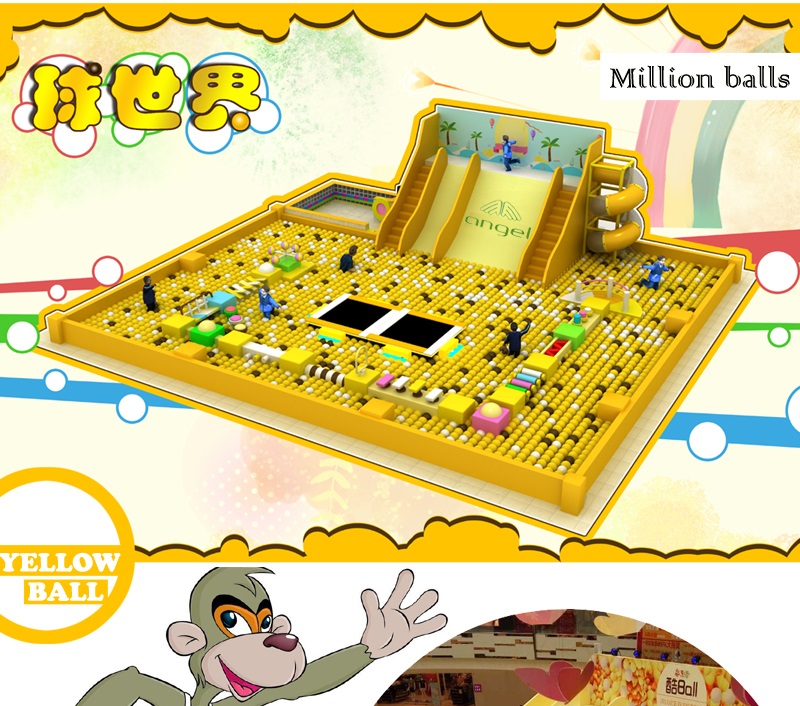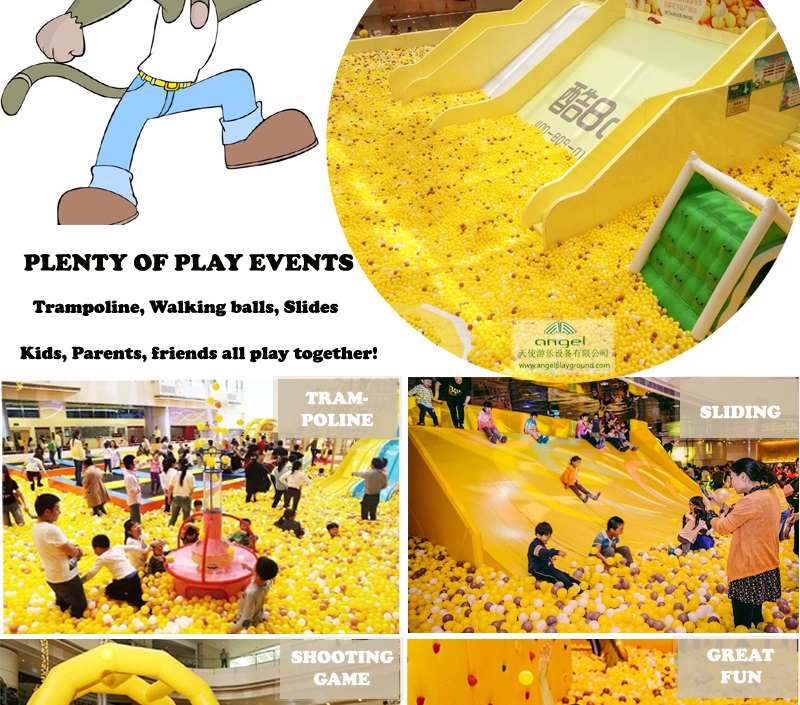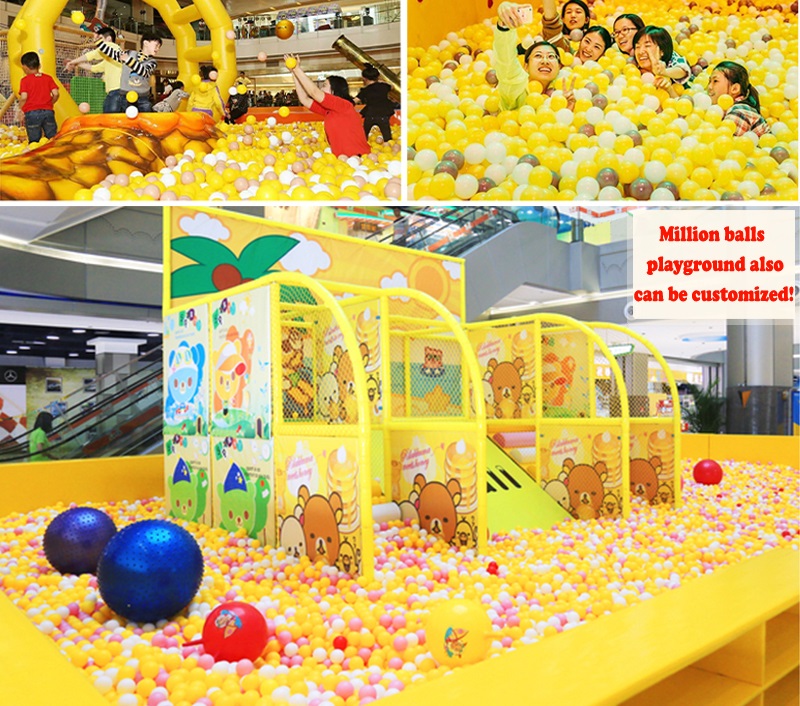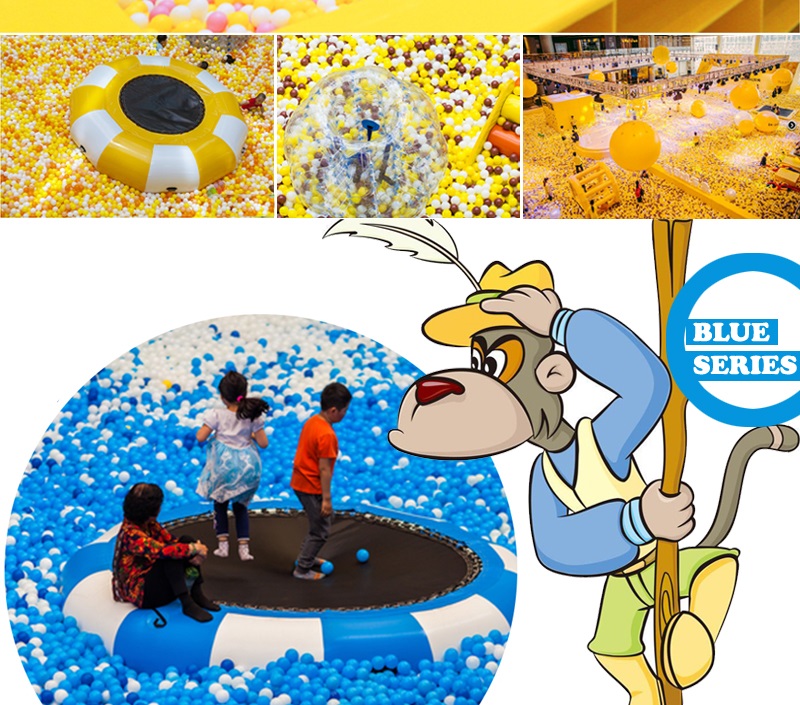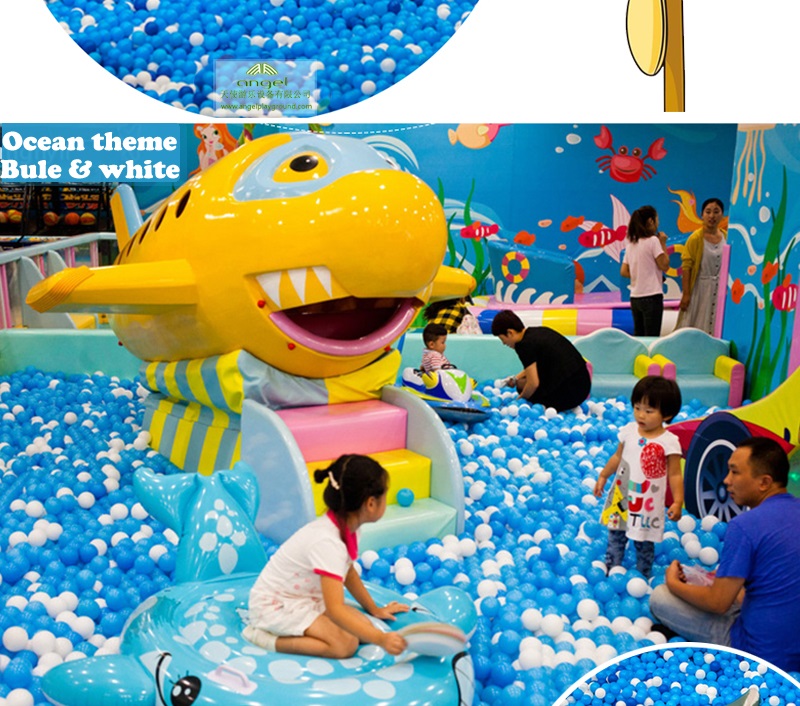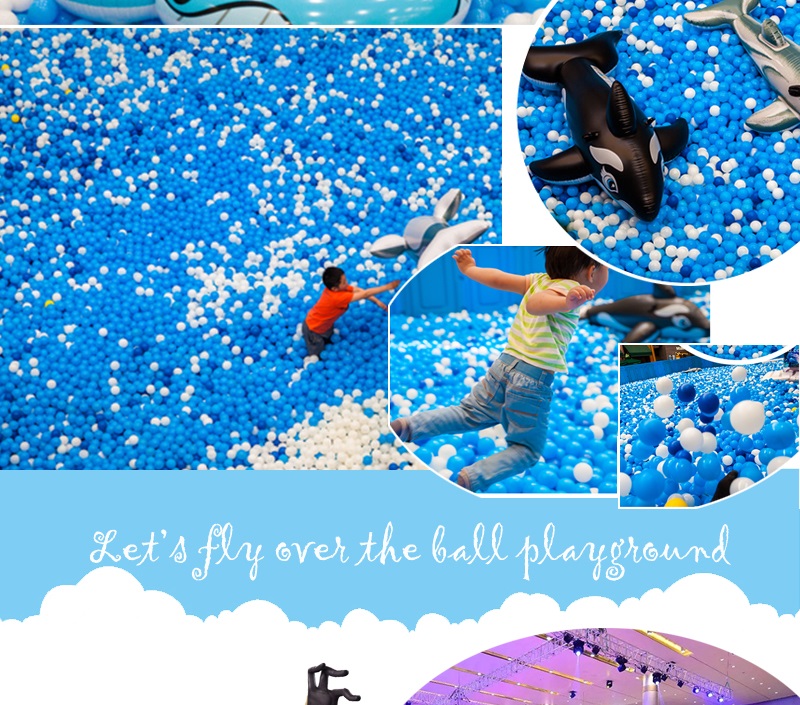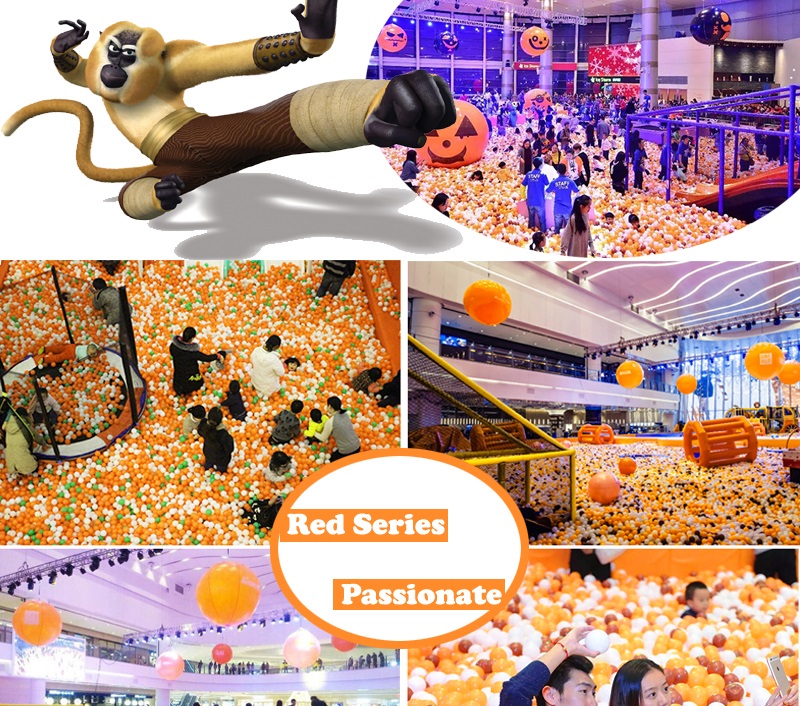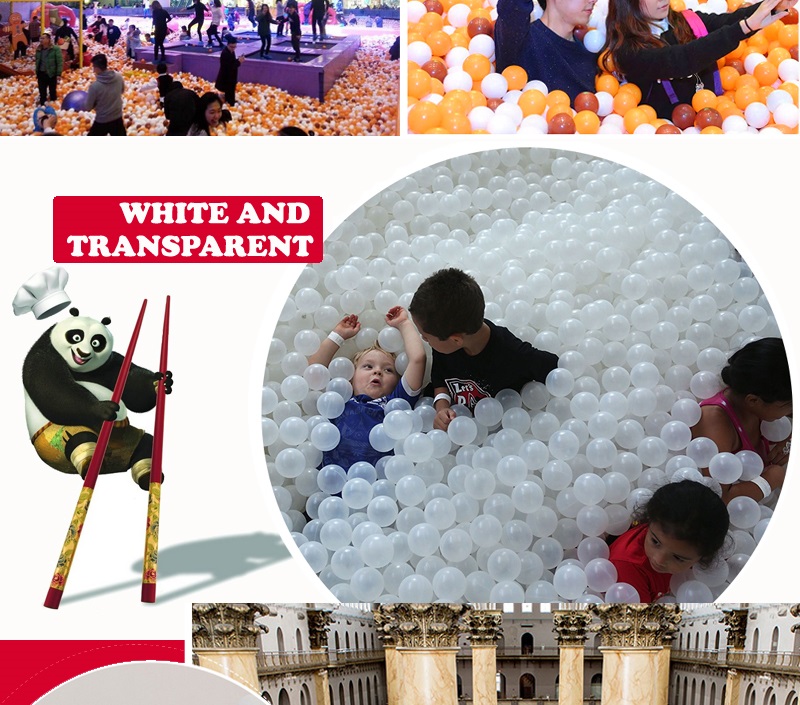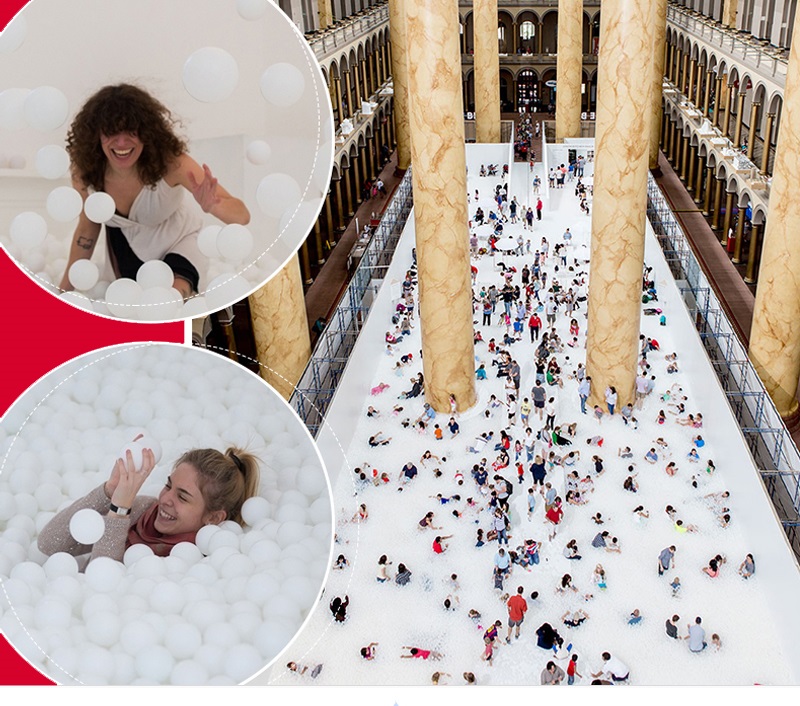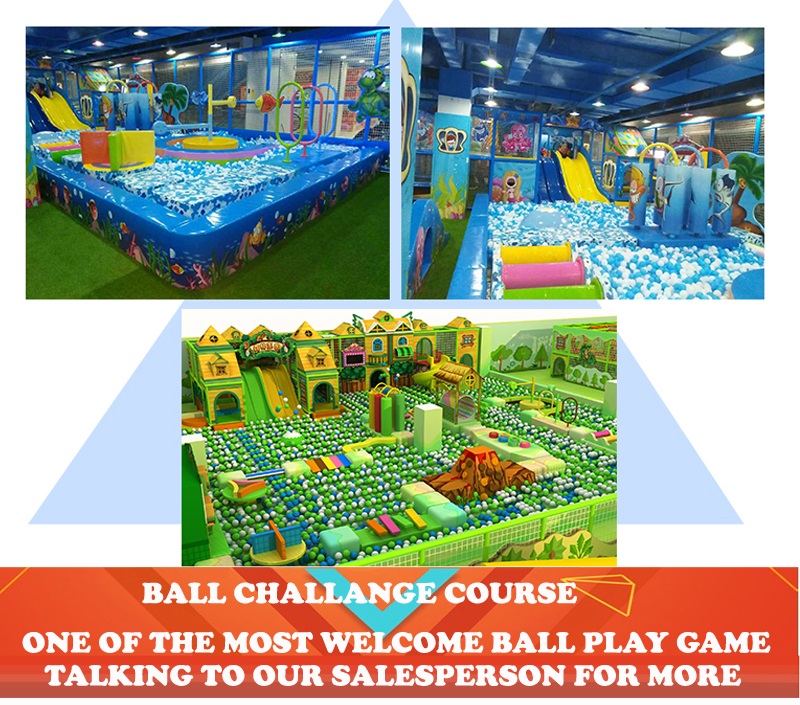 Join the Children to Play in the Indoor Playground
In the era of rapid social growth and technological changes that lead to increasing complexity of life and psychological displacement, both positive and negative effects among persons in our country call for a balance in which there to be a balance between the advantages and disadvantages. The positive impact on life brought by the development of society is the better living standard, whiles the negative one is the time that parents can stay with kids are in the decline. But it is common sense that there is a long way to go to eliminate the problem. Therefore what can parents do is to spare more time from work to stay with your kids and take an active part in their life. For example, joining to play in the indoor playground center is a pretty good move. The kid playground provides you and your kids with a nice phenomenon in which you can play attentively with your kids and forgot the jobs. So instead of complaining about the system, it is better to join in the children to play in the indoor play structure.
In the first place, kid play center will easily light up your spirit ones you are doing activities together. Some parents will feel awkward while doing naive activities with your kids and they are reluctant so join them in their games. However, things will be totally different in the kids playground center, because every parent is doing the same thing as you did to amuse your kids and to build up better relationship with the kids. you would never feel yourselves in the an embarrassing state, one the contrary, your spirit of playing will be high once you really join these attracting games.
In the second place, your kids would no doubt feel happier and proud if they can have your company and encouragement in the indoor playground. The support from parents is the best motivation for them to do something well. Kids who lack support will be more likely to feel gutless and may sometimes wince back, which is pretty bad for the formation of character when they grow up. They needn't much of your words for encouragement or your concentrated attention, your eyesight and a smile or your appearance in the indoor play center will be enough for them to keep moving.
Of course, there are many advantages for you to join your kids in the activities held in the indoor play center, and your joining may influence their emotion, mood, and even spirit of confidence. Therefore, I strongly suggest that parents should join your kids in indoor playground.